Redefining a Legacy
A nod to the legacy of Roar speakers, the advent of the award-winning Creative iRoar Go is a testament to our engineers' relentless pursuit for innovation. Breaking boundaries and pushing limits, the iRoar Go extols the virtues of Roar DNA, along with the same 5-driver design and bi-amp system – all tightly packed into the smallest acoustic chamber yet, without marring the critically acclaimed sound signature.
Your audio experience comes alive with depth and immersion that makes you appreciate the aural wonders of SuperWide™ technology. It delivers a sound stage so wide that you won't believe it's coming from this little speaker. Just like its bigger counterparts, the iRoar Go has wireless capabilities, and it multi-tasks as a built-in MP3/FLAC player, voice recorder, Bluetooth speakerphone, an external USB Sound Blaster sound card and a battery bank. Don't let its size fool you, for the iRoar Go is a fearless speaker that's not afraid of water. It is water-resistant with an IPX6 rating so no splashes can spoil your fun. Plus, there's an app that lets you customize the audio, the way you like it.
The Smallest and Lightest 5-driver Speaker
25% lighter and 40% smaller than the Creative iRoar, the iRoar Go is the world's smallest and lightest 5-driver Bluetooth speaker with built-in subwoofer, striking the best balance between portability and great audio.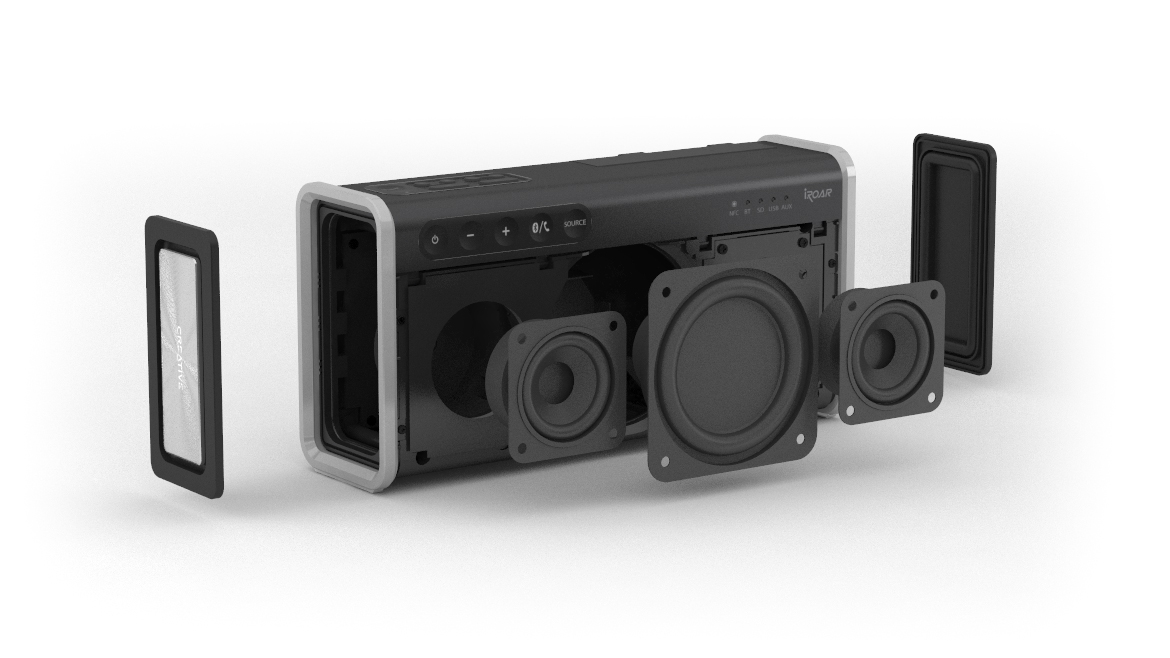 5-driver Speaker Design
From the two far-field tweeters, a powerful subwoofer and two unobstructed passive radiators, which are beautifully machine-finished, every element of the design is thoughtfully considered to enhance your audio experience.
Dual Orientation
The iRoar Go offers dual orientation, with your convenience in mind. Whether it's horizontally or vertically placed, the iRoar Go adapts to your acoustic preferences. A horizontal placement lets you experience room-filling and balanced audio. Alternatively, a vertical placement has a smaller footprint but it produces louder and more directed audio and brings the controls on the back panel closer to your reach.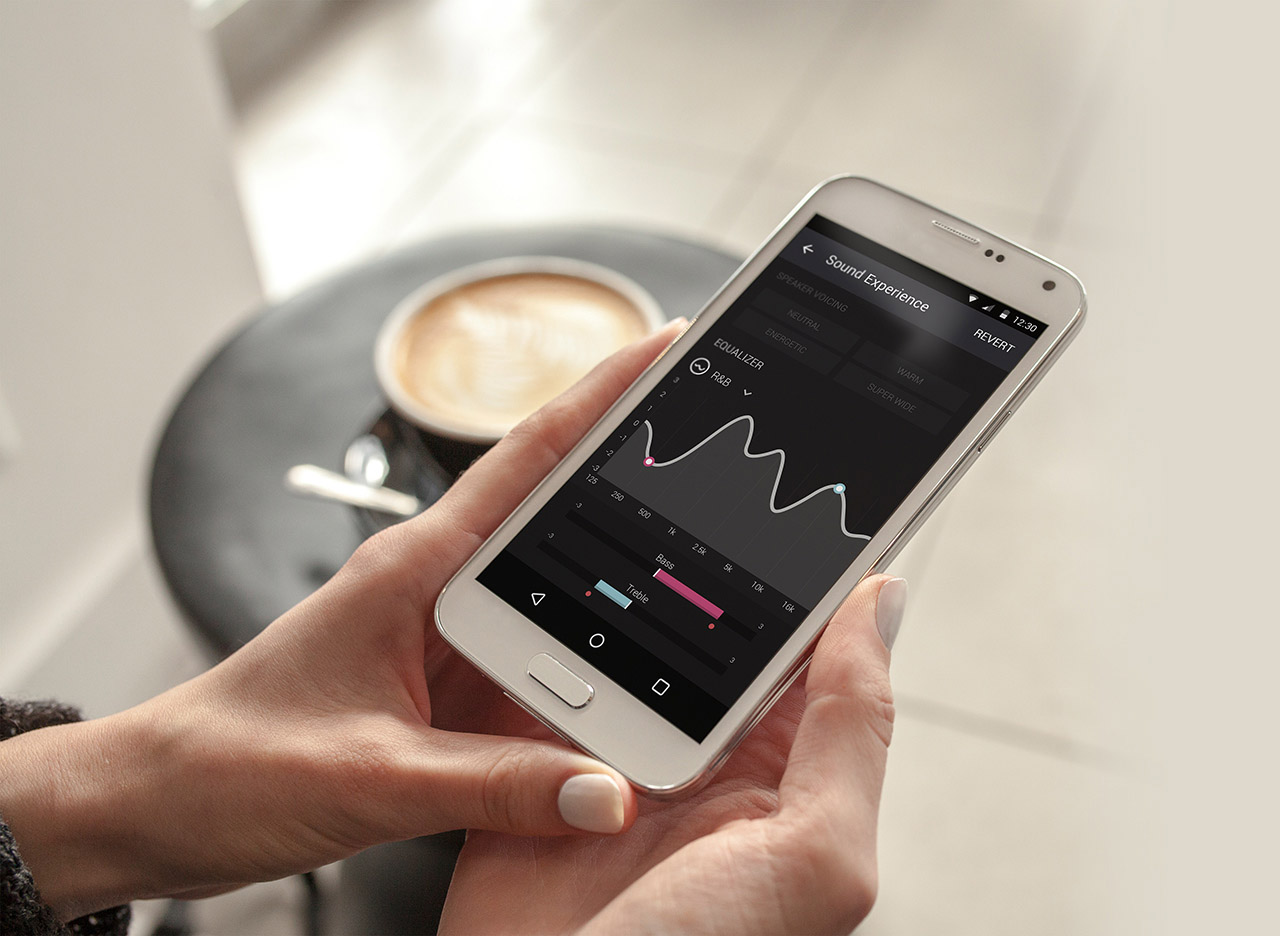 Equalizer: It Tunes to a Sound Profile Uniquely Yours
The Equalizer mode allows you to customize the sound of iRoar Go to your listening preferences. This mode also provides a variety of expertly tuned presets for you to choose from.
Download the Sound Blaster Connect app1 to explore the endless possibilities of the Equalizer mode.