Super Resolution to Enhance Standard Image Quality
EW3270ZL simulates high resolution picture quality by increasing pixel density of low-resolution standard-definition content for astounding clarity.
3000:1 Ultra-High Native Contrast for Depth and Definition
Ultra-high 3000:1 native contrast, 3X higher than standard panels, adds astonishing color depth and definition to complex dark images with exquisite subtlety and clarity. High native contrast also enables infinite dynamic contrast to far exceed the highest expectations.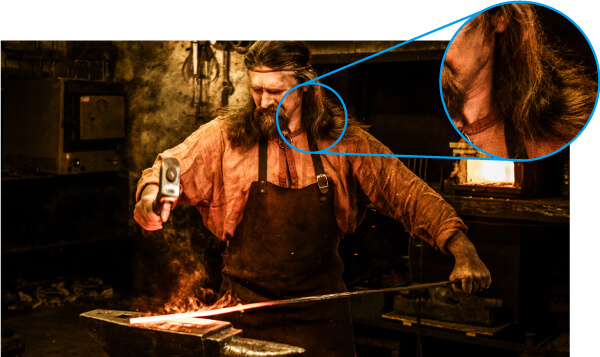 Brightness Intelligence Technology
Brightness Intelligence Technology (B.I. Tech.) optimizes display performance for movie watching, protecting your eyes while delivering premium image quality.
Picture Perfect Content
With Brightness Intelligence Technology, you'll enjoy video and images that are balanced and easy on the eyes. The monitor detects the intensity of your content and adjusts to ensure that bright scenes don't get overexposed and dark areas automatically adjust to maintain a visible level of clarity.