MSI pioneers only the extraordinary gaming machines for your gaming pleasure. As a true gaming legend, MSI seeks to uphold its tradition to always offer the latest and the exclusive gaming features to fulfill gamers' every desire.
GEFORCE GTX IS PC GAMING
Get Game Ready with GeForce GTX-Powered Gaming PCs.
This is the ultimate gaming experience, fueled by the fastest performance, most advanced gaming technologies, and best gaming ecosystem.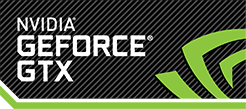 PERFORMANCE
GeForce GTX 10-Series GPUs give you up to 3X the performance of previous-generation GPUs. They're built with ultra-fast FinFET, the latest high-bandwidth memory technologies, and support for DirectX 12 features to deliver the fastest, smoothest gaming notebook experiences.
NVIDIA'S LATEST GEFORCE GTX 1060 GPU
IS READY TO AMAZE YOU ON MSI GAMING NOTEBOOKS
With the innovative Cooler Boost cooling solution and MSI's exclusive gaming features catered for gamers, the NVIDIA's latest GeForce GTX 1060 GPU releases its full performance completely on MSI gaming laptops. 3D performance of GeForce GTX 1060 GPU is better than GeForce GTX 970M graphics.
IPS LEVEL, TRUE-TO-LIFE VIEWING EXPERIENCE
IPS level display with higher gamut of 72% NTSC color range takes image clarity to a whole new level with higher pixel resolution. Images are amazingly 40% more sharp and vivid in contrast level and 20% clearer in brightness level compared with those on regular TN panels. Hence, images are more vivid even from left and right side of the viewing angle. When you're playing games, you will have breathtaking and brilliantly true-to-life viewing experience.
METALLIC CHASSIS WITH BRUSHED METAL DESIGN
Elegant brushed aluminum chassis, creating an ideal fusion of aesthetics and performance.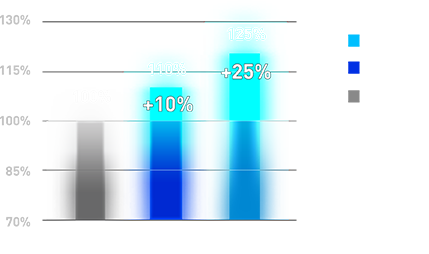 7TH GENERATION INTEL CORE i7 PROCESSORS
With the innovative Cooler Boost 4 cooling solution and MSI's exclusive gaming features catered for gamers, the Intel Core i7-7700HQ releases its full performance completely on MSI gaming laptops.
LATEST ARCHITECTURE DDR4-2400 MEMORY SUPPORT
Get the best possible performance out of your notebook with support of the advanced DDR4-2400 memory, achieving over 32GB/s in reading speed and 36GB/s in writing. With over 40% faster performance than previous generations DDR3-1600, DDR4-2400 is the new laptop standard to take your extreme gaming experience to the next level.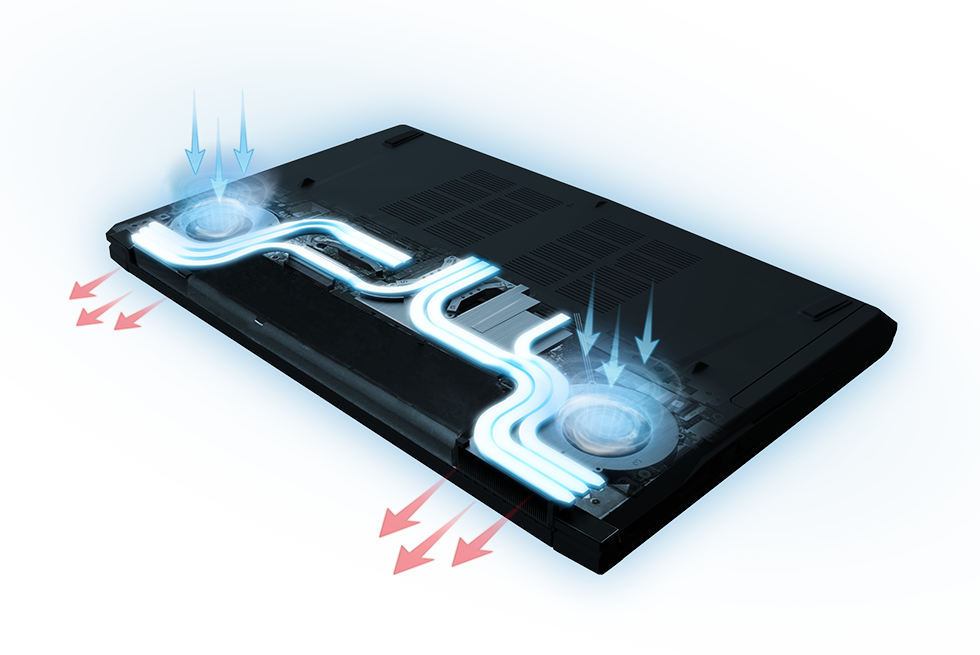 COOLER BOOST 4
ENHANCED COOLING DESIGN FOR HIGHER POWER GAMING
Heat is the most original element on earth. It's pure physics that more energy will generate more heat. Cooling is therefore a knotty task to tackle with. MSI exclusive Cooler Boost 4 technology creates dual thermal modules internally by allocating dedicated heat pipes for GPU and CPU. One click on the fan boost button, a total of 6 heat pipes and dual fans actively and effectively push heat out of the system, making the cooling design the highest level of its kind.

ULTRA-FAST, SMALLER AND MORE CONVENIENT USB TYPE-C INTERFACE
The new SuperSpeed+ transfer mode supports transferring data up to 10Gbps, around 20X faster than the previous USB 2.0 standard. The USB Type -C port is smaller than the old Type-A port and reversible design makes it more convenient than before.The USB3.1 is backwards compatible with USB3.0 and USB 2.0.

AUDIO BOOST
The MSI Audio Boost design enhances the output sound detail and sound stage by 30% more. The gold flash audio jack provides stable sound transmission (reduced obstruction) and works in conjunction with the optimized headsets AMP (Audio Power Amplifier) design, characterized by low noise and low distortion, to greatly enhance headphone performance and faithfully reproduce each acoustic detail.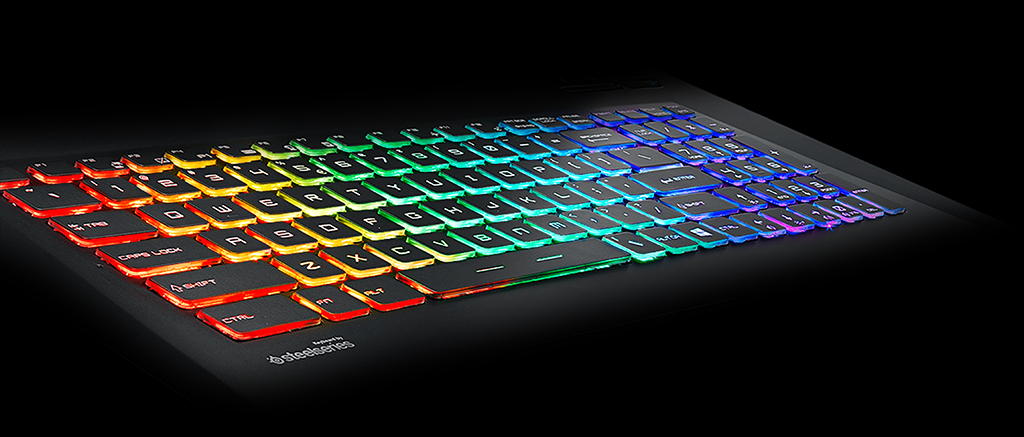 RGB GAMING KEYBOARD BY STEELSERIES
A KEYBOARD ALL GAMERS DESIRE FOR
Every detail is especially calculated and designed for professional gamers, and now it's yours. This keyboard is with RGB backlighting, ergonomically designed with 1.9mm key travel for better responsive and tactile feedback, optimum WASD zone and support of anti-ghosting for up to 45 keys. Mechanical-level Shielding solution makes the gaming notebook keyboard the most solid ever.